Residential Lighting Installations
Defining the mood through lighting
Where lighting form meets function
Residential Lighting Installations
Clients come to us ranging from individuals renovating their property, to building contractors and architects looking for the latest in design, and functionality. From a new home to a single room, the latest in lighting controls can bring a new look and feel to properties. External lighting can extend your home into the outdoor spaces with dramatic effect.
We use the latest technology in lighting controls from the leading lights in the industry, such as Rako and Dynalite, together with energy efficient high performance LED lighting. For the ultimate in control of your lighting, using your phone or iPad to control scenes and settings, including links with security systems, Rako provides unrivalled quality and features.
Retro fitting advanced technology systems can be easy, and cost effective, as wireless controls mean less building work, and the subsequent decorating involved. The flexibility offers upgrades, and staged installs as work and budgets progress.
The Rako products are an excellent choice for many listed buildings as the wireless technology avoids chopping out walls and making good. This will allow the clients to upgrade their system to a fully controllable lighting system thus minimising unnecessary aesthetic damage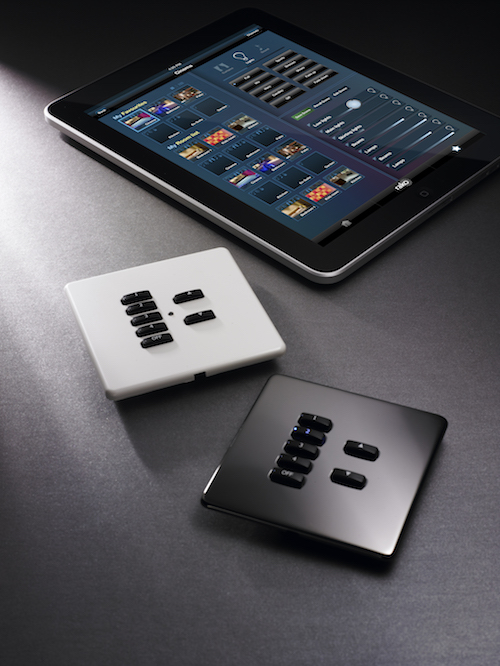 Our Services…
Full range of domestic electrical installations including new builds, rewires, alterations etc.
We work on various listed building refurbishment to a very high specification and various new and period properties to the same high specification
We specialise in houses with full lighting control systems and carry out a lot of installations with full lighting control and lighting design either with clients own design/architect or our design
An important part of any project is to first understand client, architect's requirements and we will design and install the appropriate controls and lighting to achieve the desired effect
We have recently installed a large swimming pool complex with colour changing RGB tape and full control which has been featured in various online installer publications
ECIR test reports
Specialists in air source heating control, biomass and under floor heating systems & working in partnership with MCS accredited renewable installers
Garden lighting installations
Letting agent's electrical services
We can design and supply lighting controls for other contractors to allow them to deliver their project packages which we have done for various electrical contractors
We can upgrade your current lighting system to new efficient led products improving light output and more importantly saving energy
Is your current lighting control system and light fittings using old inefficient halogen technology, allow us to survey your system and propose new led products that can be used in your current light fittings that are fully dimmable and compatible with your current lighting control system.
We will offer a full proposal and energy saving spreadsheet of your current system and the new led system
In addition to the lighting controls both systems can integrate with electric blinds , heating controls , electric gates , AV and any other mechanical control equipment to give full control via iphone/ipad
Case Study – Country House Renovation
The country house near Brackley had been purchased by an international client.
The contract was originally quoted for the main building as part of a combined tender and specification outline by the architect .
Once the project was secured we then met the client and architect together to discuss the proposed internal lighting for the pool and adjacent rooms and buildings including lighting control options and which system would be the most flexible for the property. In addition, we presented various alternative lighting products that would be more suitable to the pool environment. The new products were sourced with our specialist suppliers and installed to provide the best solution to the clients requirements. These include fibre optic side emitting tape submerged below the pool water line to give the desired effect and long service .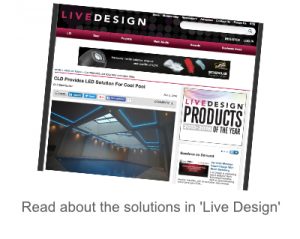 The LED emits a radiant glow and a rich quality of light throughout the room which can change colour and produce vibrant and mood enhancing effects, as well as being combined with submersible white side emitting fibre optic tape, fitted in the side wall of the pool itself. Apart from looking very cool, the lighting brings an additional dimension to the environment.
The requirement was for a robust and reliable LED product for the roof with a homogenised and smooth output that could deal with humidity. The drivers and associated power supplies had to be located in two control positions approximately 10 metres from the pool and fed by a single DMX signal.
(view the 'Live Design' article as a pdf here)
External lighting
As the project grew we carried out a night time external lighting trial with a selection of led products to give the client a vison of what can be done to bring the building and surrounding grounds to life at night and highlight some of the hidden features of the building and in the surrounding grounds.
All external lighting is now  controlled via the Rako app and local scene controllers even in the most remote locations to give the client control in any location
The external lighting has been set up with simple timed events that automatically trigger at dusk and go of at a set time and these can be controlled via the app with one touch of a button.
See a gallery from this project here.
More Garden Lighting